I build distributed and secure software systems with Tomahawk Labs. I enjoy working on software development, business intelligence and data analytics problems in small teams.
I began training Brazilian jiu jitsu in 2005 and teaching in 2014. I received my black belt in February 2017. I roll at AMMA Gym in Perth and play at the McMillan St Dojo with my family.
I enjoy coffee, cycling, Xbox, endurance and rally motorsport, and helicopters. I am married with three children.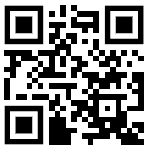 Photo credit @dremmaperry, Cherry blossoms in Yoyogi Park, Tokyo ©2017